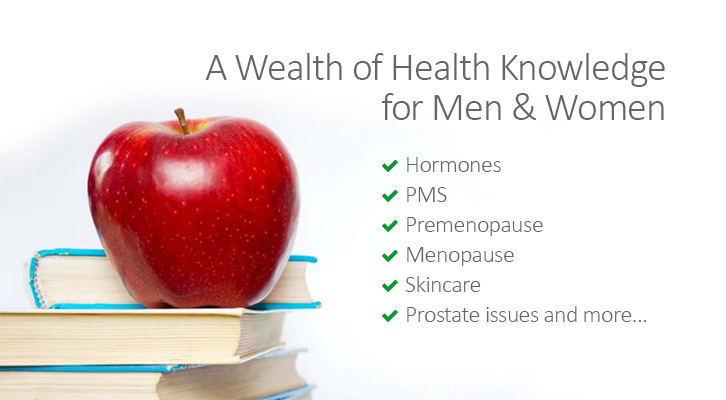 Welcome to the E-Books on Health found in our Alternative Medicine Knowledge Center. Here you will be able to subscribe to a series of E-Books on menopause, perimenopause and more.
Our library is growing every week. Please be sure to check back with us often to see if there is new information you would like to check out, or sign up to have new articles delivered personally to your desktop.
To read an article of interest to you, simply click on the article name.
---
More Information and Related Products:
Health Knowledge Center Index
Index of Health Knowledge Articles
Health Knowledge Center Index with important, informative articles, books and videos on a wide range of health topics.
Read more
---