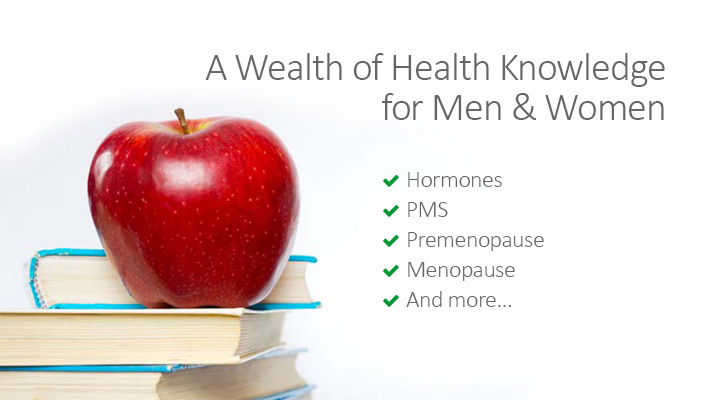 Find Out Everything You Need to Know in These Natural Hormone Videos featuring Dr. John Lee
Now available online! These award-winning online videos feature Dr. John R. Lee, M.D. discussing natual hormone balance, pre-menopause symptoms, menopause symptoms, hormone tests, PMS, natural progesterone and much more!
Each of our natural health products has its own detailed information page, testimonials, and related articles for you to explore.
To get in-depth information about each product, including ingredients, testimonials and directions, just click on the product name or image below. More Information and Articles can be found under the products listed below as well as in the Associated Pages box on the right.
---
---
---
---
---
More Information and Related Products:
All About Hormone Imbalance
Hormone Balance Information
Hormone balance overview, what happens when hormones are out of balance and what you can do to restore hormone balance.
Read more
What Your Doctor May Not Tell You About Pre-Menopause Book - Excerpt
What Your Doctor May Not Tell You About Pre-Menopause - Excerpt
Book excerpt to help you understand how to successfully address PMS and its uncomfortable symptoms.
Read more
Progesterone Facts
Progesterone Facts
Progesterone facts, what progesterone is and how progesterone was discovered. Neither yam nor progestin are progesterone.
Read more
---