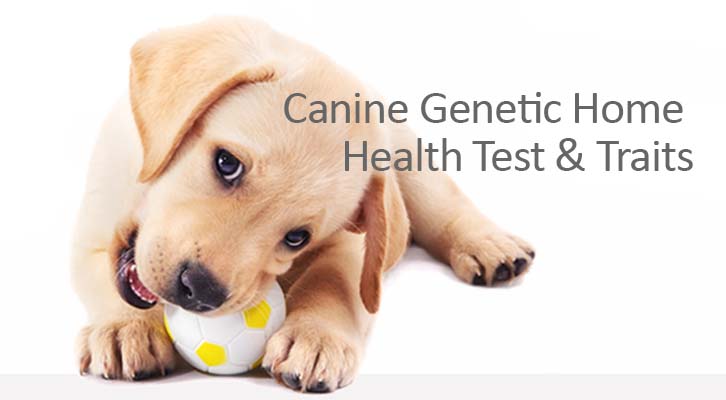 Screen Your Dog for Over 150 Genetic Diseases and Traits!
The Canine HealthCheck is an at-home, canine genetic health test that allows dog owners to screen their dogs for over 150 genetic diseases and traits.
When you collect the sample, you'll swab the inside of your dog's cheek. Then just return the sample to our laboratory via the prepaid envelope. Seven to ten days after receiving your dog's sample, we'll provide a breakdown of your dog's genetic health in a secure online account just with your dog's results just for you.
The Test Collection Kit Includes:
The Canine HealthCheck includes two sterile swabs to collect cheek cells, an instructional guide on how to collect the best sample, and a biohazard bag and prepaid return envelope to ship the sample to our laboratory.
Why You Should Test Your Dog
The Canine HealthCheck will allow you to better understand your dog's genetic health. Information on any diseases we test for is available on the laboratory website. Anything you learn from this test can be shared with your veterinarian to provide optimal care for your dog!
The overall cost per test is less than $1 as compared to veterinary diagnostic workups which can start at more than $100 each. Testing your dog with the Canine HealthCheck will help you to avoid costly veterinary workups, care for diseases that are treatable, and intervene early when your dog shows clinical signs.
To Learn More About Related Products and Articles
To get in-depth information about each product, including ingredients, testimonials and directions, just click on the product name or image below. More Information and Articles can be found under the products listed below as well as in the Associated Pages box on the right.
---
---
---
More Information and Related Products:
All About Hormone Imbalance
Hormone Balance Information
Hormone balance overview, what happens when hormones are out of balance and what you can do to restore hormone balance.
Read more
---